Disclaimer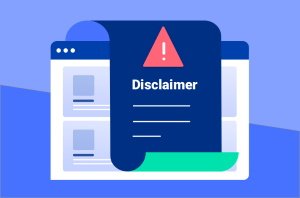 Our website does not promote money lending services or endorses any money-lending company. The applicants are not reviewed for eligibility by our representatives, nor is it up to us to make decisions regarding loan approval or rejection. Payday lenders run the checks based on the information retrieved from such companies as Experian, Equifax, and TransUnion. Our company is not responsible for the outcomes of credit history checks.
The legal regulations that apply to payday loans differ from one state to another. This concerns the loan amounts, the number of rollovers, the maximal APRs and fees collectable, the term of the loan, etc. Note that loans are prohibited by law in some states; our services are not available in states where payday loan lending status is illegal.
The views expressed on this website reflect only the author's point of view. If the contents of this site we refer to products or services, users are invited to carefully read the prospectus and pre-contractual documentation made available on the websites of the chosen lenders before joining. The fees applied to loans may vary upwards or downwards.
Payday loans are a financial instrument that should be used sparingly and responsibly. If you are experiencing financial trouble that is persistent, engage the help of a professional to help you clear your outstanding debt.