Rates & Fees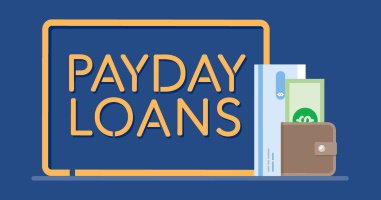 Our platform simplifies money borrowing with a trim online application process. We use the failproof algorithm that helps you find a lender, but we are never part of the deal between you and the storefront. This means an extra layer of protection for your personal information, because the charges your pay, interest rates, fees, rollover rules, default policies and other such remain strictly your own business.
Our mission is to find and verify lenders with honest rates abiding by the State's regulations. We then bring them all together on this website so that when you request a loan, your application is instantly picked up by one of the pre-confirmed lender.
Our role in this is limited to connecting borrowers with the best lenders, and making sure that those latter operate in compliance with the regulations in the state that licensed them. In this connection, once you have an established business relation with the lender of your choice, the particulars of your dealing with the lender, such as APR, renewal, fees and policies, remain confidential in the agreement you sign with the loan operator.
What are our rates? There aren't any; for you as a borrower using our services is completely free of charge. These services start long before you come to us, with finding the best deals for payday loans and making sure that their operators adhere to the existing legislation in their state of licensing. When you find a lender on our website, we connect you to them without any fees – but you can be certain in the reliability of the lender you find on our platform.
From the moment you sign an agreement, you take full responsibility for the chosen financial product. And since our goal is to make your financial life as worry-free as possible, we highlight that you should read the Terms and Conditions of your agreement before signing it. This will help you gain a clear understanding when and how you will be able to clear your debt with minimal fees paid.
Caution should be taken around non-payments, defaulting on the debt, late payments, and rollovers – those are the pitfalls that inevitably make any good payday loan to a bad financial decision. But if you are careful and accurate with your repayments, you get nothing but the benefits from your short-term loan. In situations when you know in advance that you will experience difficulties with repayment, we strongly recommend that you reach out to your lender and discuss your options.
Connect with your lender regarding all the questions related to your present loan contract. On our part, we are ready to provide answers to questions related to the work of our website.
Important: the advice contained here cannot be used as legal counsel and is intended as purely educational materials.